Black Valentine: 'Keke' Rider Breaks Leg; Man And Student Dies As Trailer Capsizes (See Photos)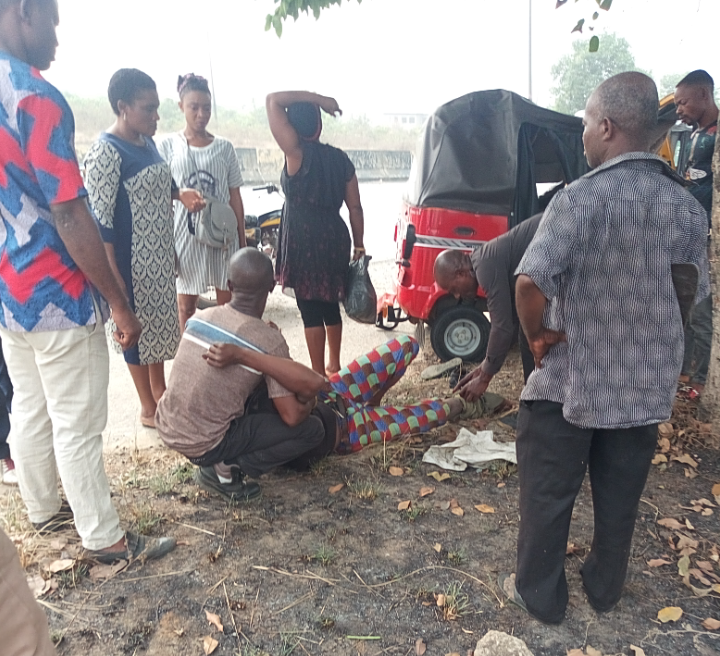 Tragic incidents monopolized the
calabar ITU
road in Akwa Ibom State earlier today. Two nursery school student were severely hurt, as the bike man who was riding a motorcycle carrying the students died at the spot. This was caused by a dismantled trailer that got dissociated from its towed joint.
The joint part of the trailer fell out as the bike man and the students were behind it. It slammed the bike man to the ground, in which he died instantly, leaving the two students severely injured; and were later rushed to the hospital. The trailer ended up capsizing, falling by the side of the road.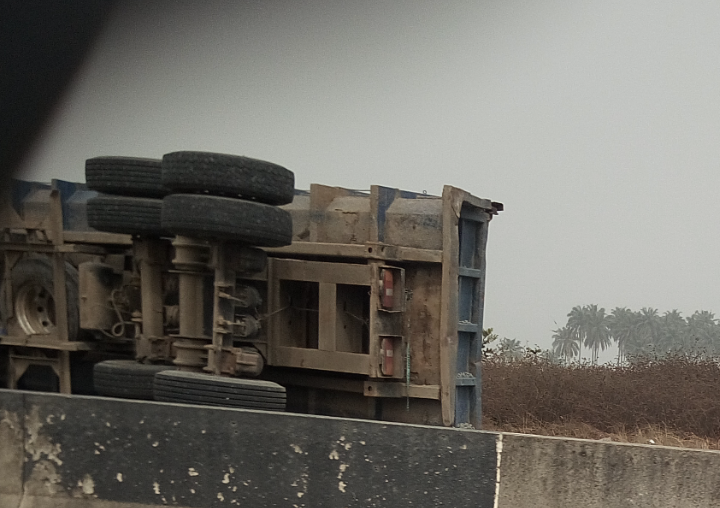 An hour later, A 'keke' rider tumbled at that same spot, allegedly due to a high speed drive. He broke his leg with which the bones were padded with rags, while the new tricycle got dismantled. He was helped out from the keke by passers-by, as he screamed his voice out. He was then rushed to the hospital as his bones were completely broken.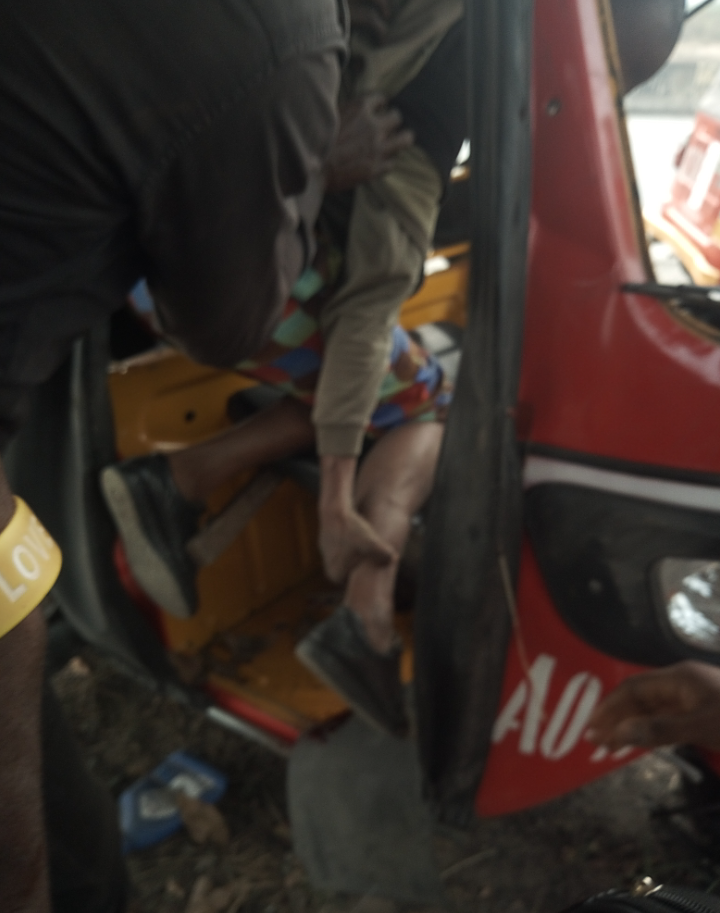 Uglily as it looks, the Calabar ITU road today has spoiled today for the victims. A day of Love now turns to a day of tears.
We hope the ones in the hospital get healed as we wish them fast recovery.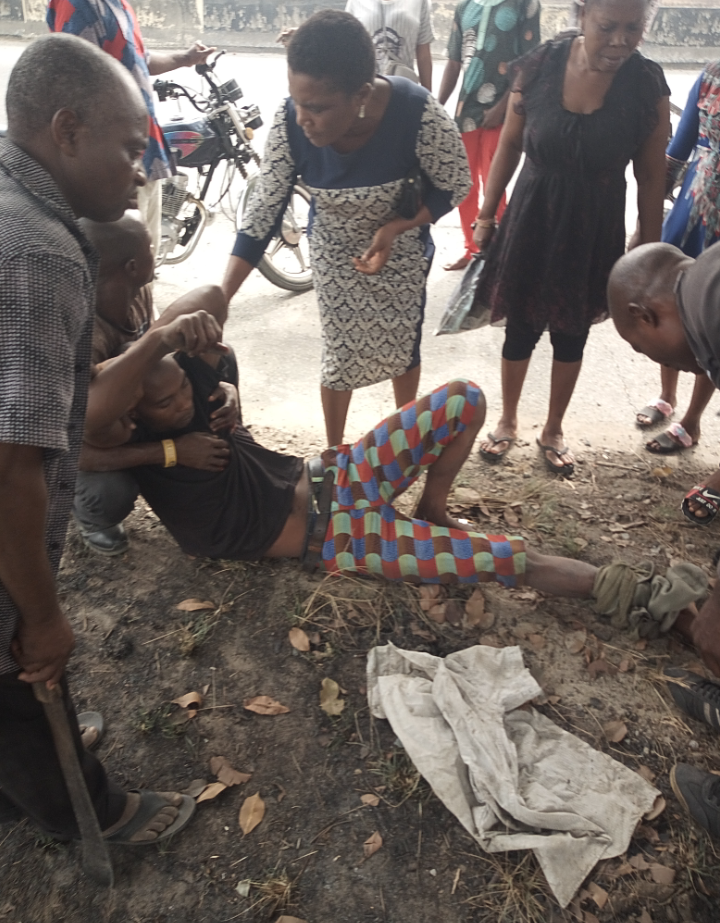 Please drop a word of condolence for them especially the kids, and don't fail to leave a RIP for the motorcyclist.
Comment and share.