Why Players Lift Their hands Before They Play Corner Kick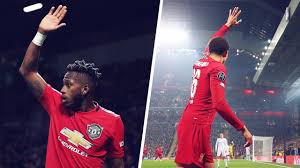 Why Players Lift Their hands Before They Play Corner Kick
As a football lover, who watch football all the time, you must notice any time a player wants to take corner kick he do raises one of his hands or the two of them, Why?.
The reason is simple, and here is the reason.
They do raise their hands to signal their team mates, if the player raise one hand, it means he is placing the ball at the first goal post, but if he raise his two hands he means he his putting the ball at the second goal post.
So now you know why players raise their hands whenever they wanna take corner kick